Communicator 5 empowers people with speech and language disabilities to efficiently convert text and symbols into clear speech. This communication solution also offers control of computers, phones and the home environment, including access to a suite of popular social media and entertainment apps.



Customized, convenient & flexible
Communicator 5 is designed for literate individuals with complex communication needs such as ALS, MS and cerebral palsy.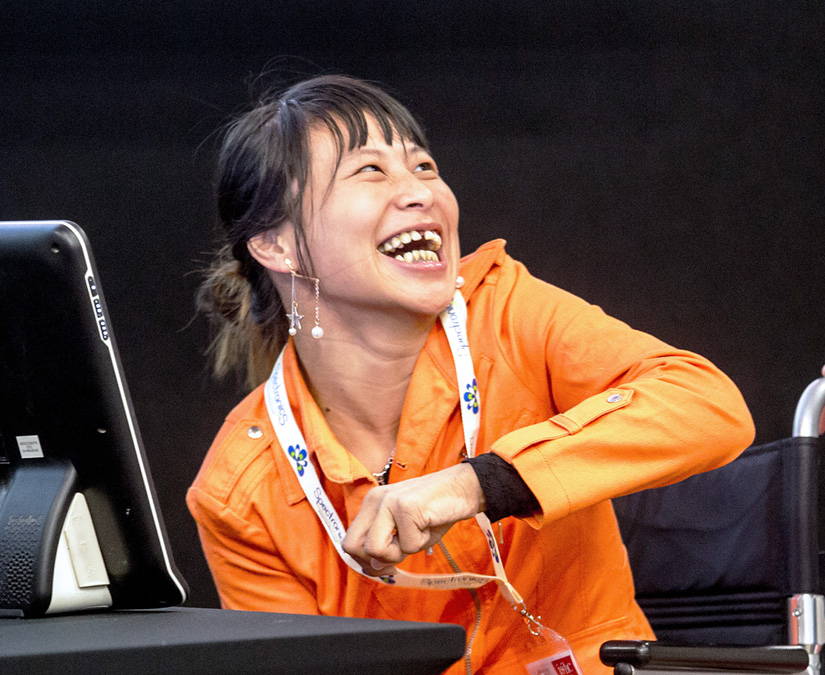 Personalize Communicator 5 by choosing between text or symbol use, male or female child and adult voices, and access via touch, eye gaze, scanning, switch & more.
Designed to make life easier for your entire communication team with a built-in step-by-step set up guide, easy editing tools and an unlimited number of profiles.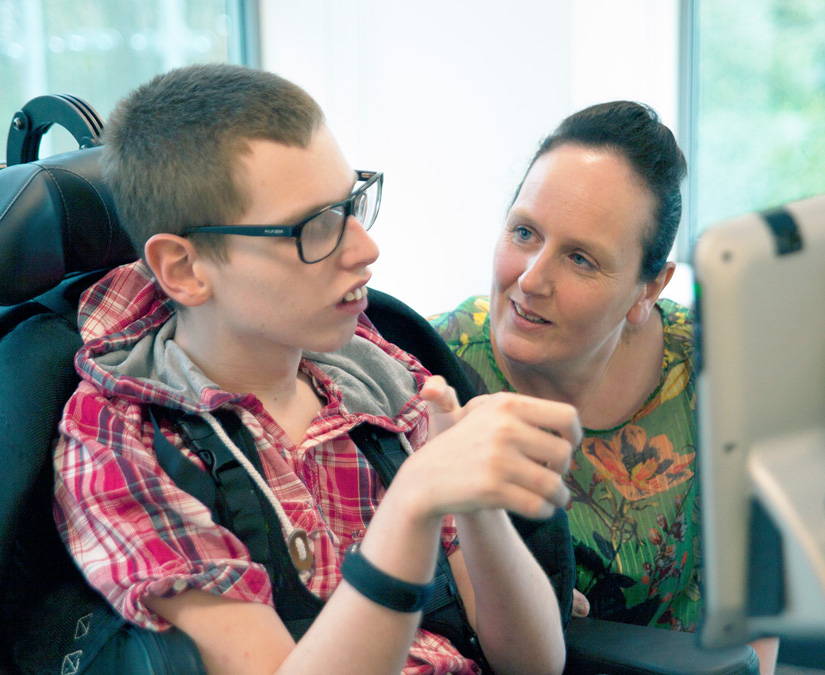 Access rich communication options such as ABC and Qwerty keyboard layouts, the Sono Suite of vocabularies, and symbol sets including PCS, Symbolstix, Bliss and Metacom. You can even access Windows, e-mail, text messaging and more.
Devices compatible with Communicator 5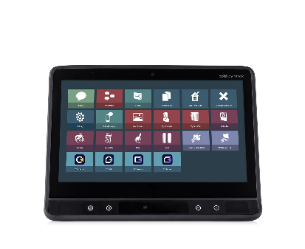 A fast, light, durable gaze-enabled speech generating device, featuring the world's #1 eye tracker.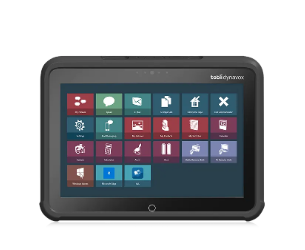 A purpose-built touch screen speech generating device pre-loaded with a powerful AAC app.
What makes Communicator 5 unique?

It offers maximum flexibility and depth of communication with both text or symbols.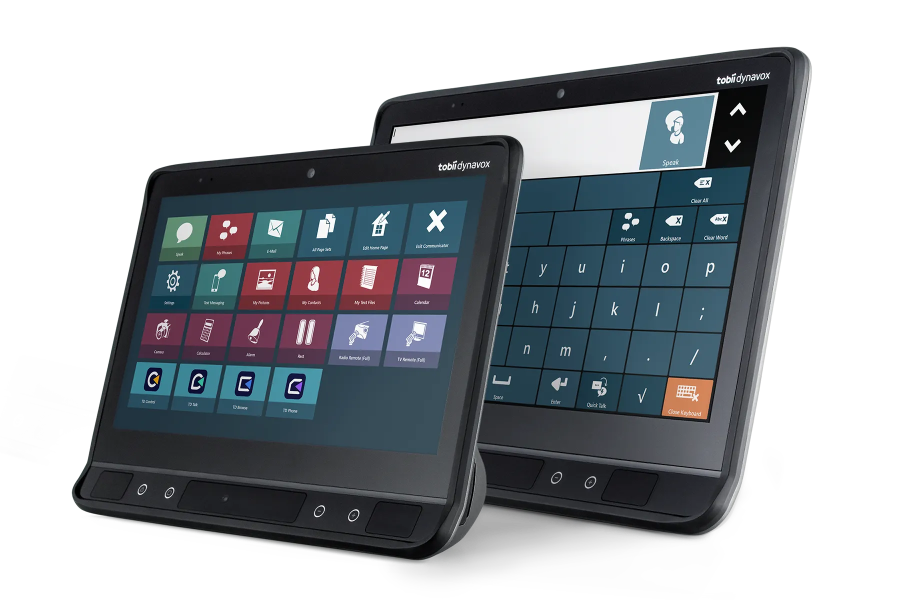 Independence and efficiency
Designed to put you in charge and help you say what's on your mind more quickly.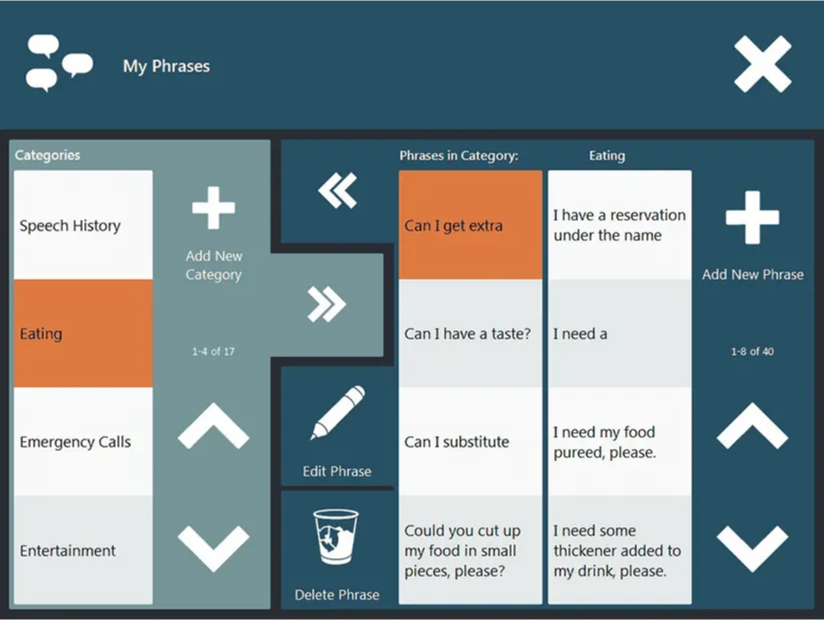 Literate communicators can express themselves more naturally with a built-in dictionary, word and phrase prediction, stored phrases and access to many high-quality synthetic voice options. It's also possible to record your own voice with message banking, for the ability to say "I love you" with emotion. Whichever voice you choose, you can project it as you type for conversations in real time.
Symbol communicators can develop literacy skills with access to core words, topic-based vocabulary and a keyboard to encourage exploration of letters, words and sounds, with the ability to delete symbols as literacy skills develop.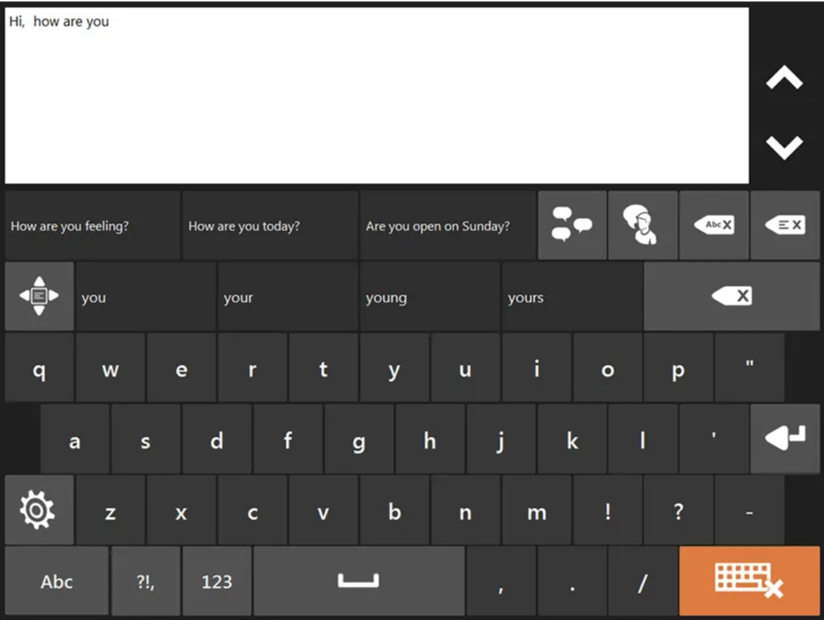 Enjoy multilingual communication with the ability to switch between language keyboards. Adjust for preferred eye gaze speed on buttons, keyboards and predictive text. Express yourself more quickly with stored and abbreviated commonly-used phrases. And choose from keyboards designed specifically to match different access methods.
Discover Accessible Apps for those using Communicator 5 on an TD I-Series or PCEye to use popular tools such as Facebook, Netflix, YouTube and more, independently and seamlessly.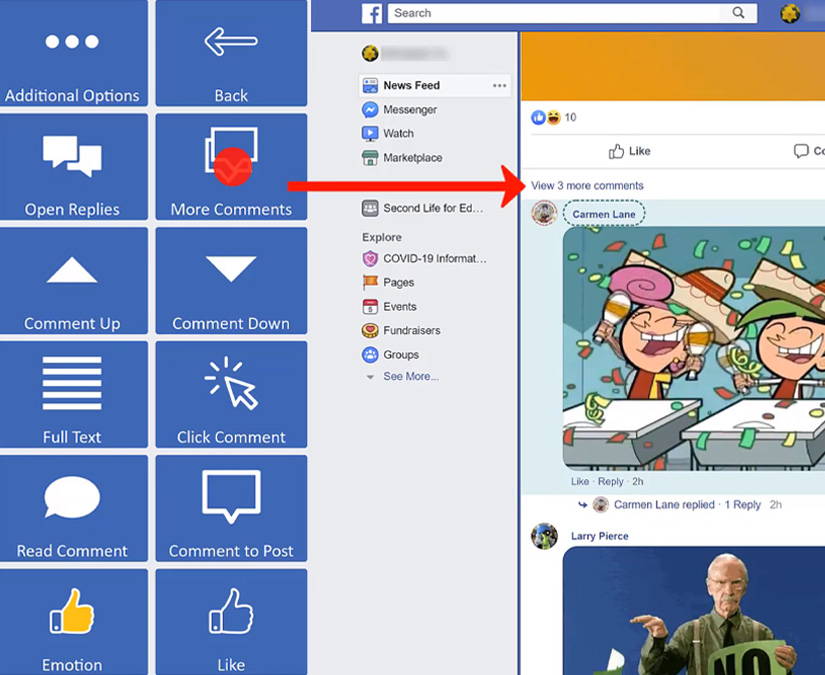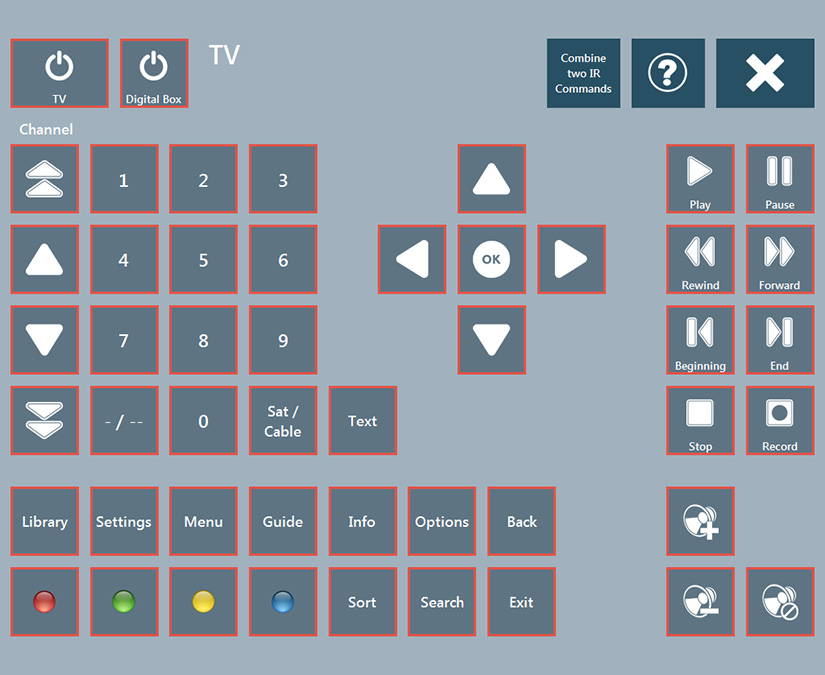 Program and control infrared-enabled devices in your home such as TVs, DVDs, toys, adjustable beds, doors and lights.
Gain access to the Windows environment via Windows Mouse, which allows eye gaze and scanning control of the cursor to perform mouse actions, access the keyboard from a page set, and use social media and more via web browser.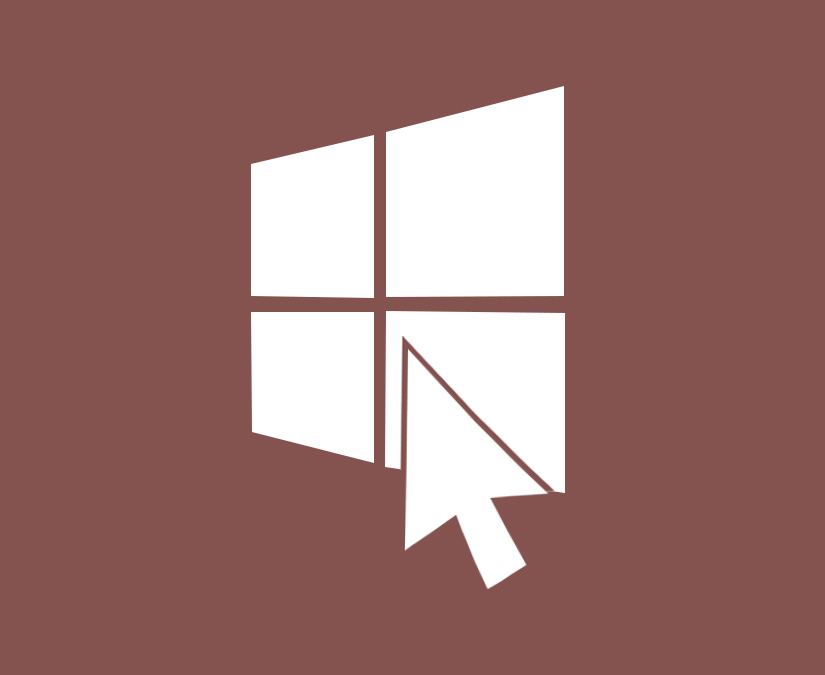 Communicator 5 comes with a comprehensive set of resources to guide you and your communication team.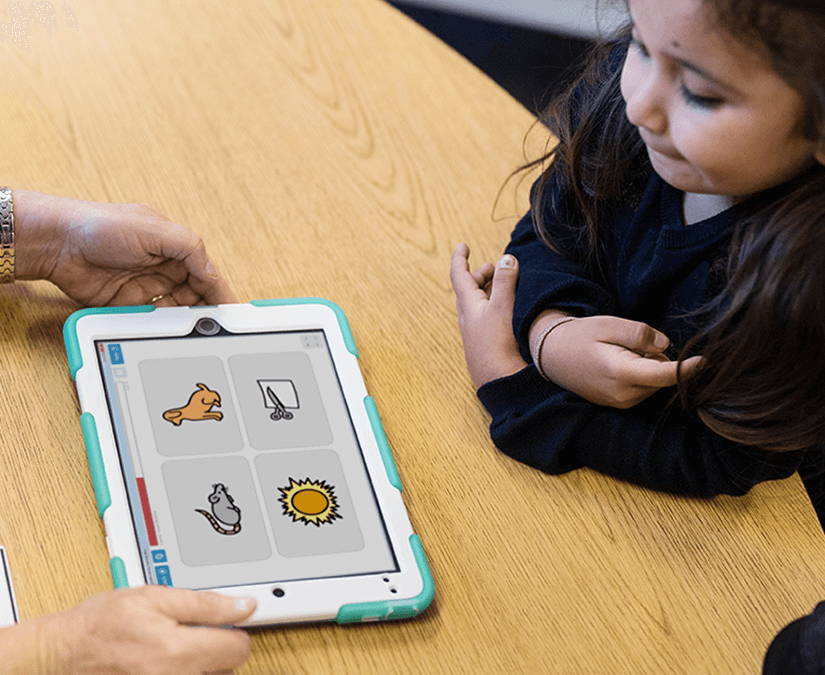 Accessible Literacy Learning (ALL)

An evidence-based program focused on basic reading skills for people with communication disabilities.
A free, cloud-based resource for backing up your customized Tobii Dynavox apps and connecting and sharing among your communication team.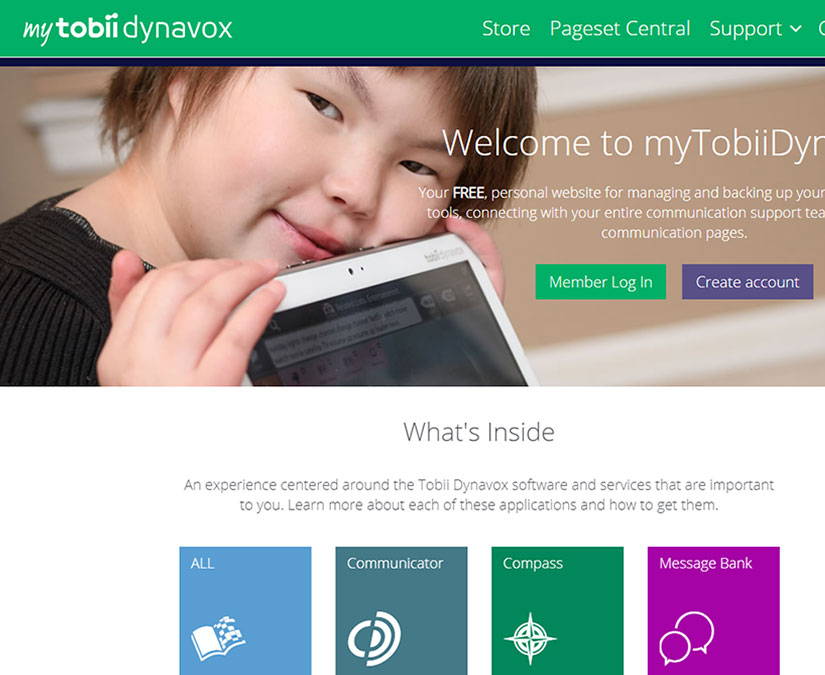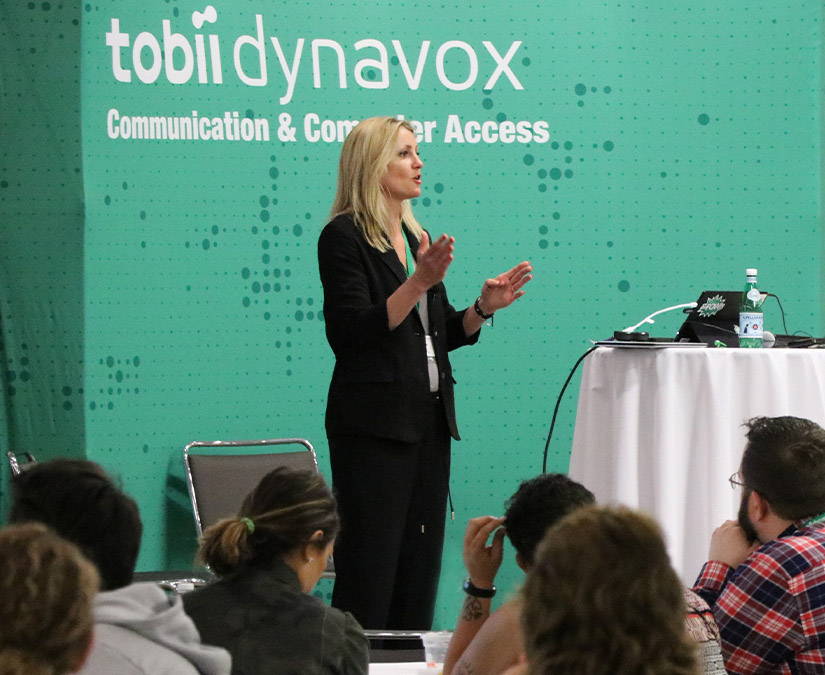 Discover our training resources, including how-to videos and recorded webinars on using and getting the most from Communicator.
Unlock the full experience of leading web tools using your preferred access method. Stay connected on social media, stream music and videos, and stay informed and organized completely independently with Accessible Apps - a key feature included with Communicator 5 on a TD I-Series or PCEye. To use it on other devices, contact your local Solutions Consultant.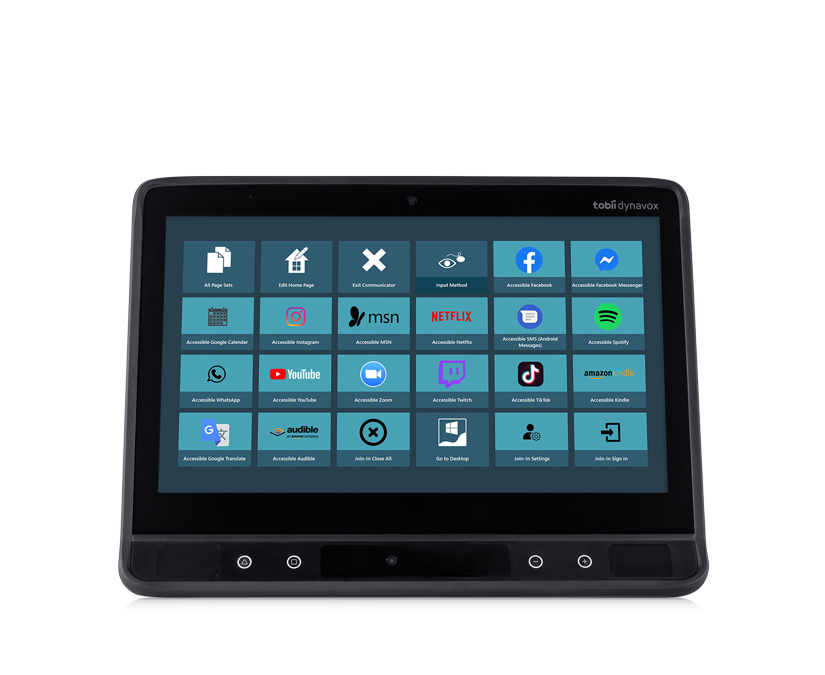 From Facebook to Spotify to YouTube, TikTok to Twitch and more, find out which popular web apps and services are available and how they work on Communicator 5 Accessible Apps.
Use the most popular social media and messaging platforms completely independently via touch and eye gaze (alone or in conjunction with a switch).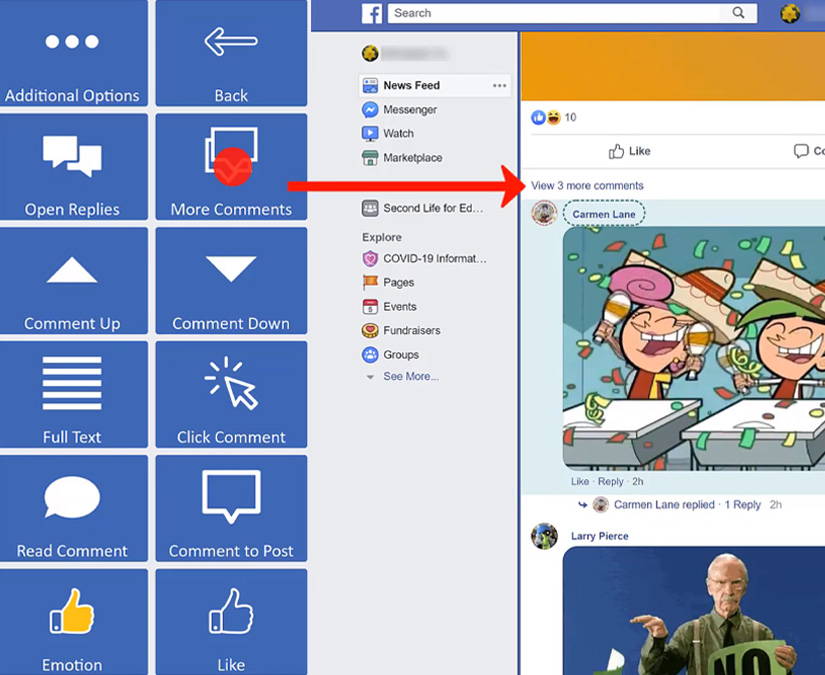 Register, log in, search, add friends, post, comment, like, add emojis and play or pause videos that catch your interest.
Accessible Facebook Messenger
Stay in touch in real time by sending and receiving messages and making audio or video calls. Search contacts, navigate and scroll through chats, and send messages with text, voice, sticker or emoji.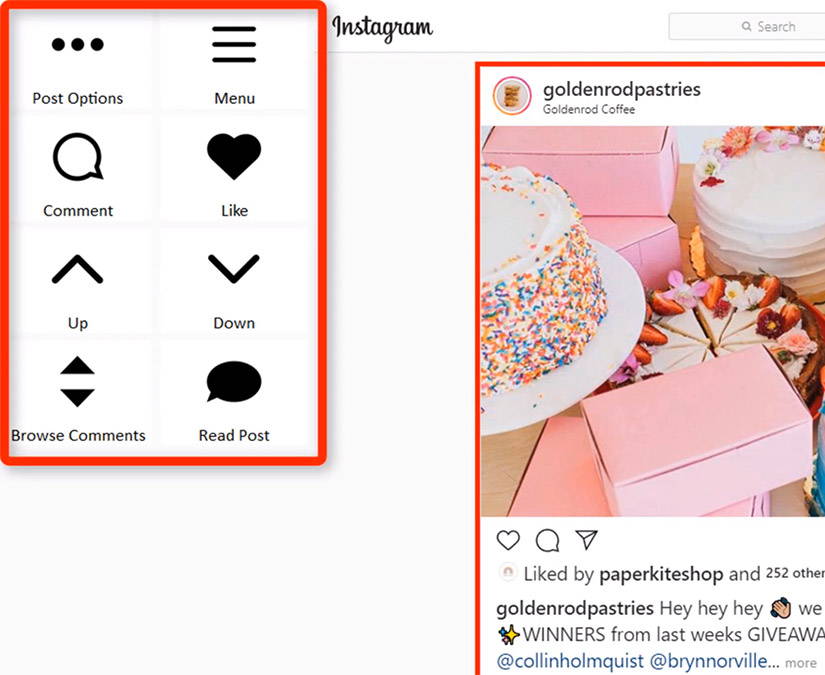 Browse for inspiration, scroll, search, explore hashtags, create your own posts or stories, like and comment with text or emojis.
Stay in touch in real time by sending and receiving messages by text, photo, voice or emoji. Search and scroll through contacts and easily create group chats.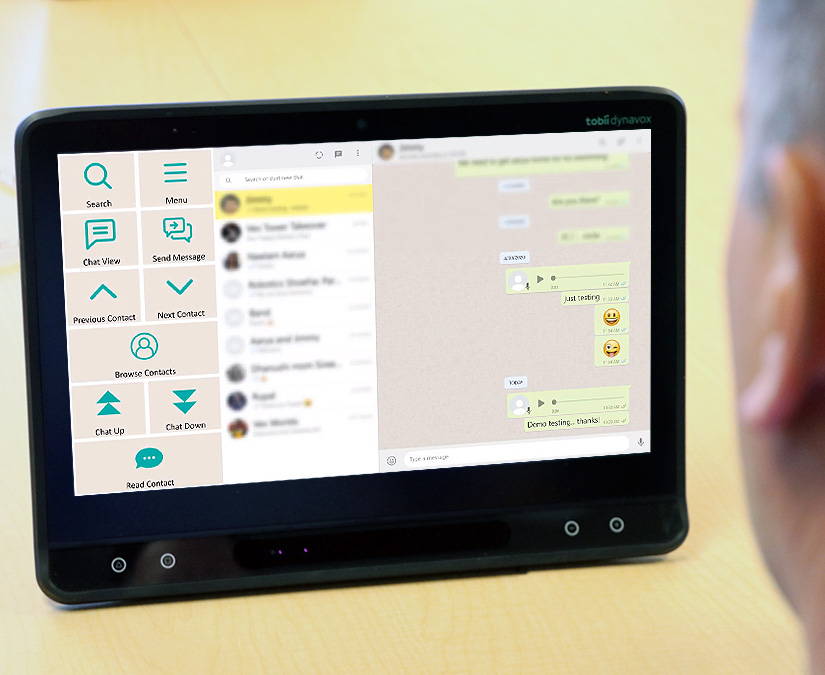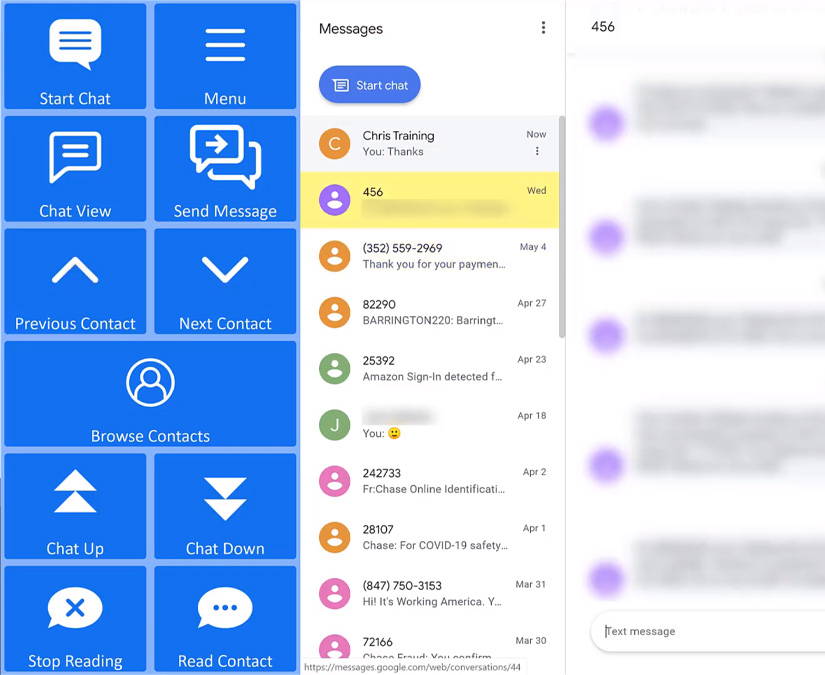 Accessible SMS Android Messages  
Access messages on an Android phone by searching for and starting chats. Send messages using text, pictures, emojis and more. Scroll, browse and select messages and have contact names read aloud.