SC Tablet is a compact yet durable iPad-based speech generating device for people of all ages with communication impairments. Pre-loaded with AAC apps, this rugged device has a fitted silicone case to withstand drops, complete with reinforced corners, a screen-protecting frame, and built-in handle and stand. It's available in two sizes: SC Tablet and SC Tablet Mini.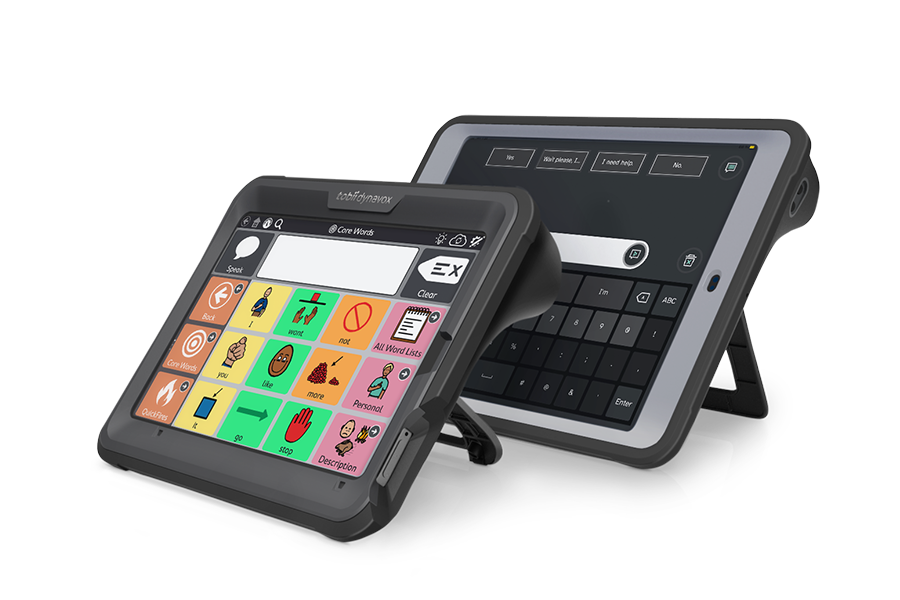 SC Tablet and SC Tablet Mini are custom-built for assistive communication on the go.
SC Tablet devices combine Tobii Dynavox technology with an iPad to create a powerfully portable communication solution. They are available in two sizes - SC Tablet, which comes with a 10.2" iPad, and the ultra-portable SC Tablet Mini, which comes with an iPad mini 6.
---
SC Tablet devices are made for AAC (augmentative and alternative communication). They come loaded with a choice of apps: TD Snap for symbol-supported communicators or TD Talk for literate adults. Grab them by the handle or prop them up using their built-in stands. Communicate worry-free wherever you go thanks to rugged outer cases fitted with crash corners and snap-on faceplates for added screen protection.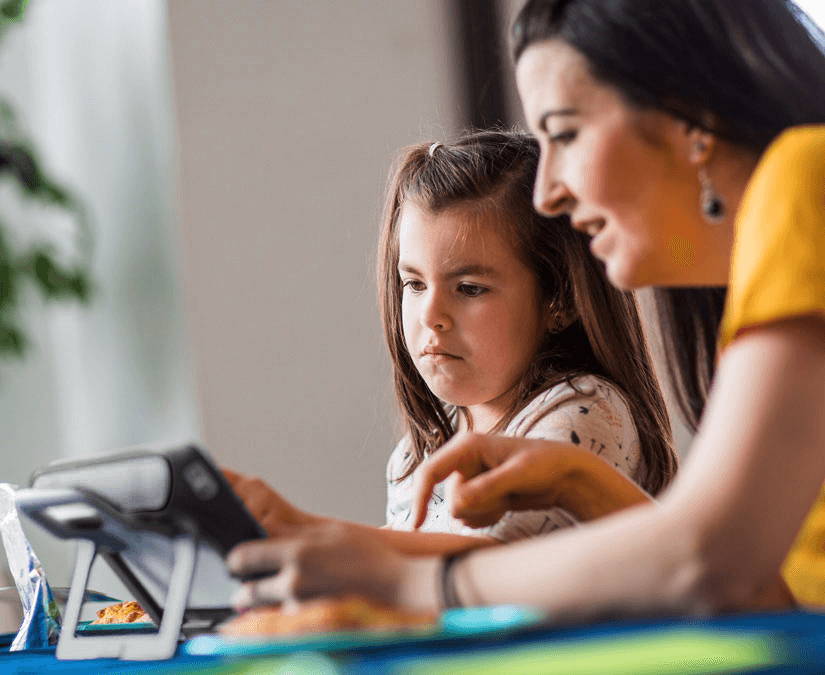 ---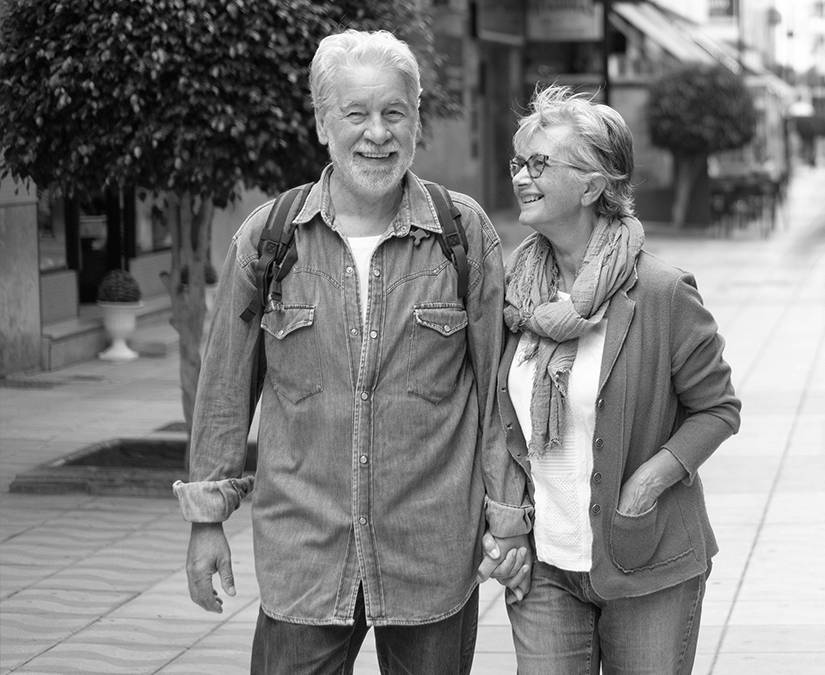 Both SC Tablet and SC Tablet Mini come with powerful, outward-facing speakers and a selection of optional finger-guiding keyguards. Both versions are also custom-made for AAC, with the larger version SC Tablet offering wheelchair mount plate holes and two switch ports, while the SC Tablet Mini is small enough to slip discreetly into a handbag or pocket.
---
10.2-inch iPad or iPad mini 6
TD Speech Case or TD Speech Case Mini
Charger cable
Getting Started Guide
Training Cards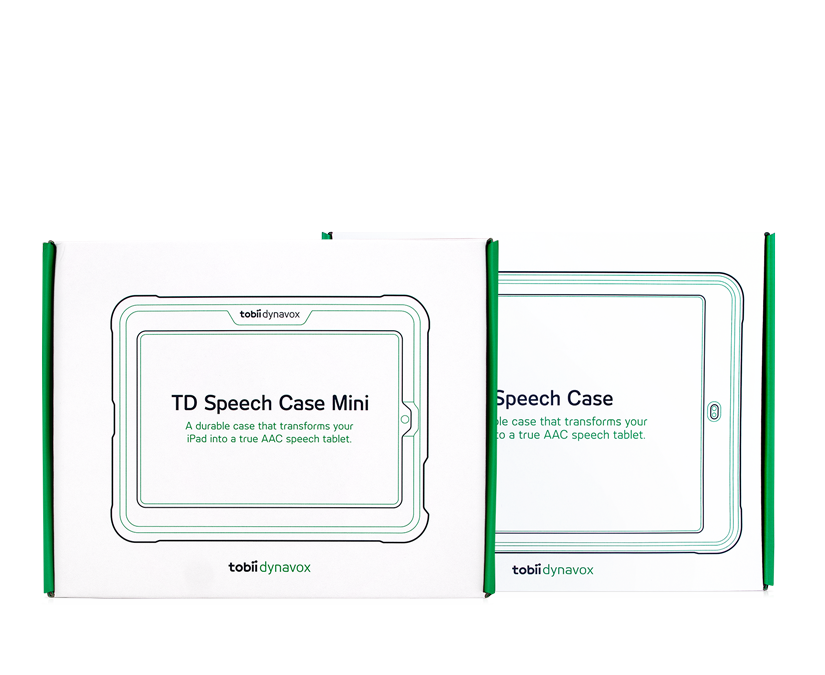 Whether you're an emerging or symbol-based communicator, our pre-installed software lets you start at your current level and adjust to your changing needs.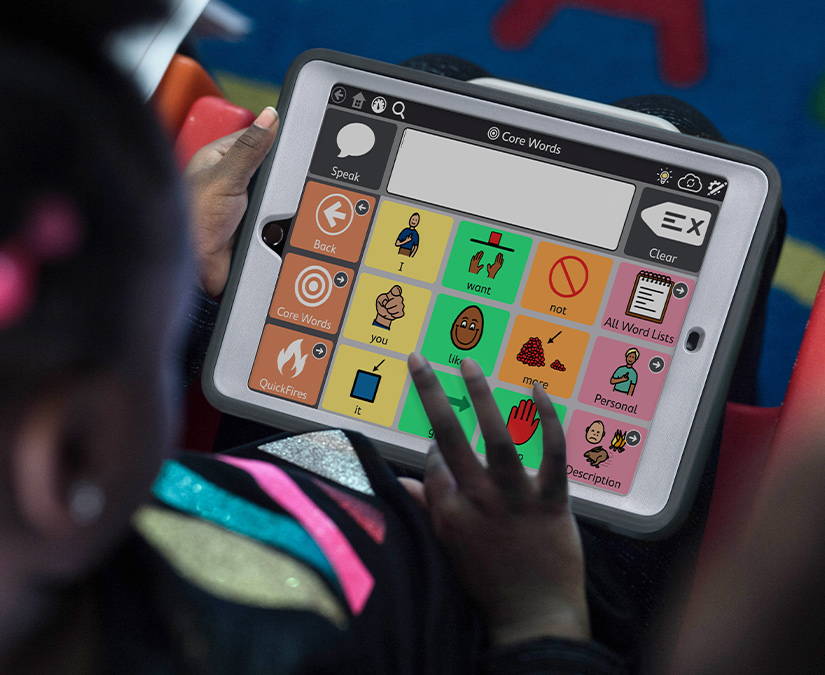 Offers caregivers and professionals a choice of AAC solutions to meet the needs of people with a wide range of speech and language disabilities. All page sets come with powerful tools and resources to help simplify and enrich communication.
---

Empowers literate adults to speak with their eyes or with the touch of a button. Generates natural-sounding speech in a range of voices to help you sound more like yourself. Speeds up sentence construction to enable more active engagement in conversations.
---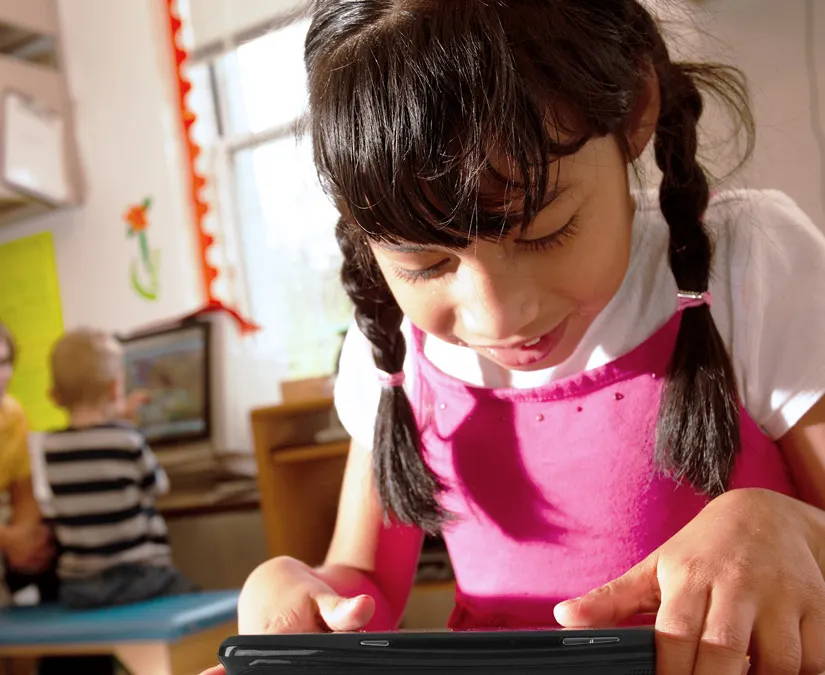 Turns everyday moments into learning opportunities. Designed for children who can't speak, it lets you take photos and tag them with recordings for natural, spontaneous communication.
---
Accessories included with SC Tablet

SC Tablet devices come with several accessories included in the box, which are also available to buy separately as spares.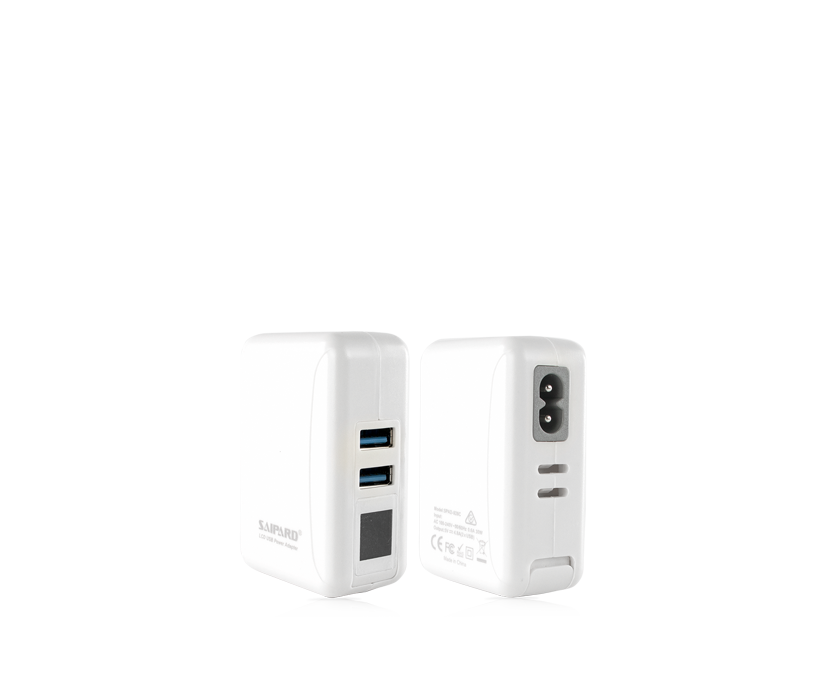 A charger to stay powered up.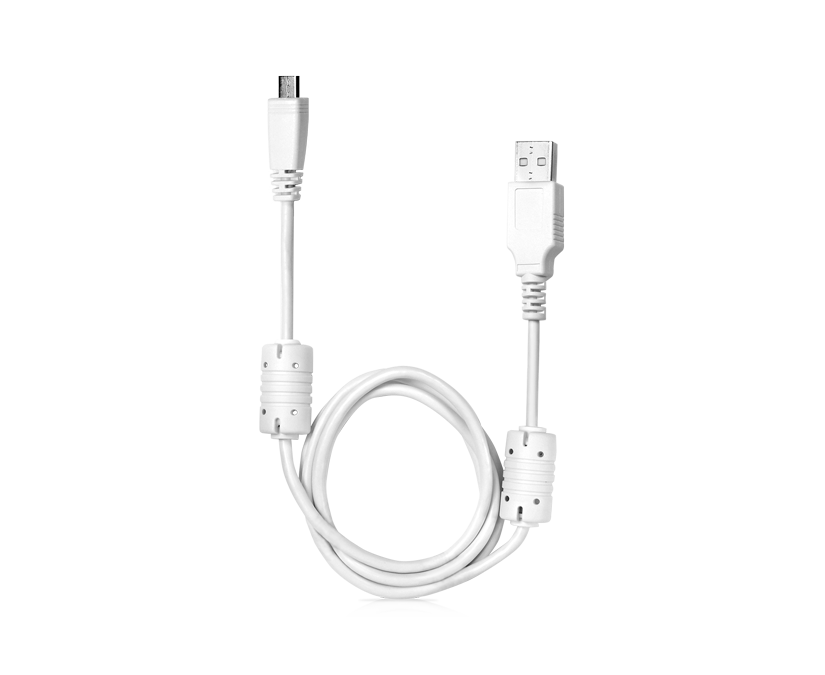 Stay connected all day to communicate on the go.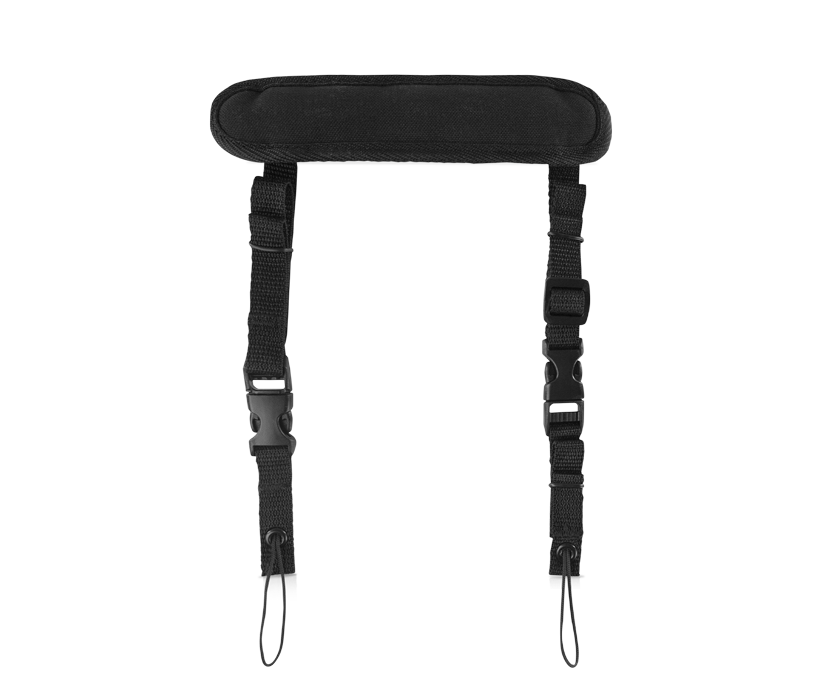 Take your device with you anywhere hands-free for more convenience.
Customise your device with these additional accessories.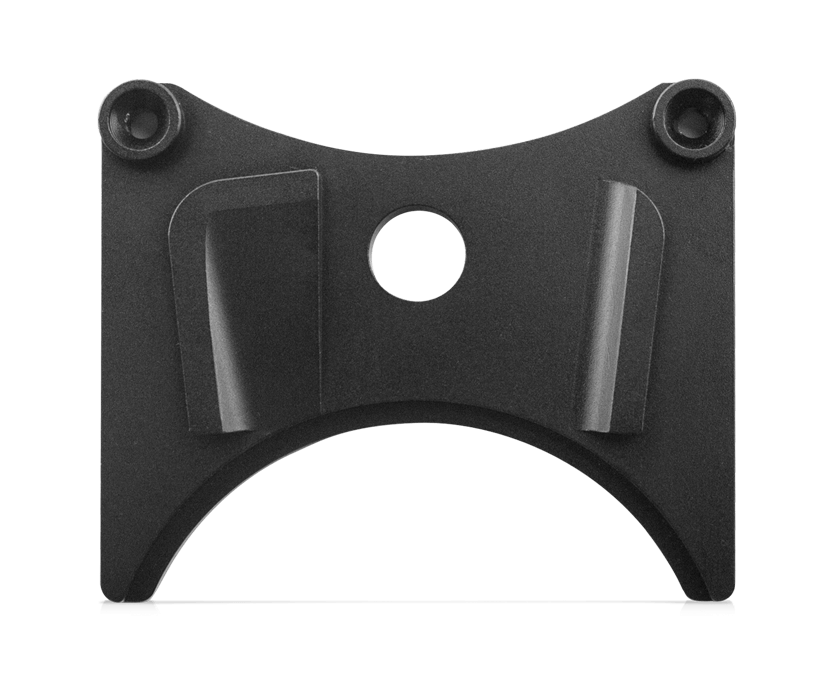 A plate to mount the larger SC Tablet to a stand or wheelchair.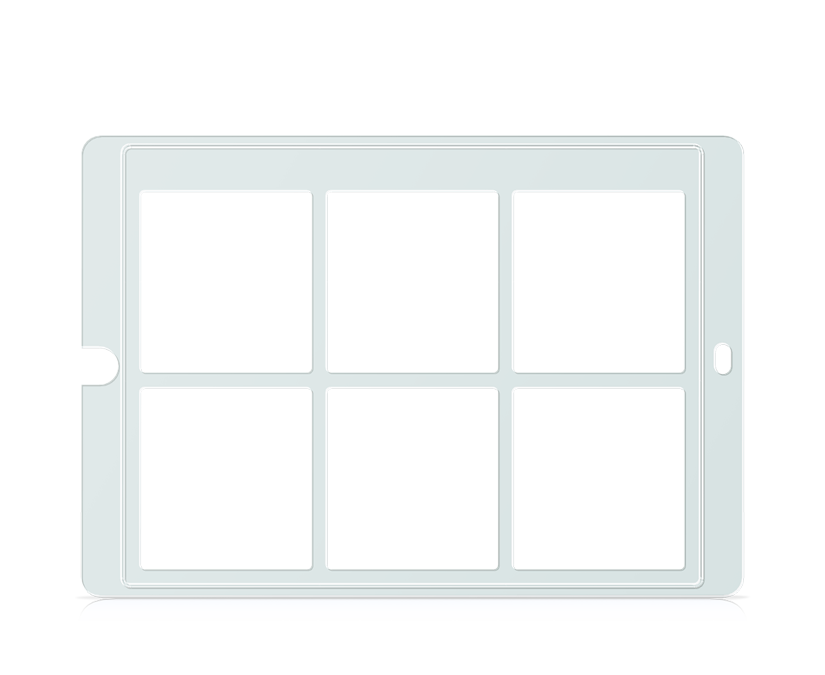 A grid plate that attaches to your SC Tablet/Speech Case for improved access.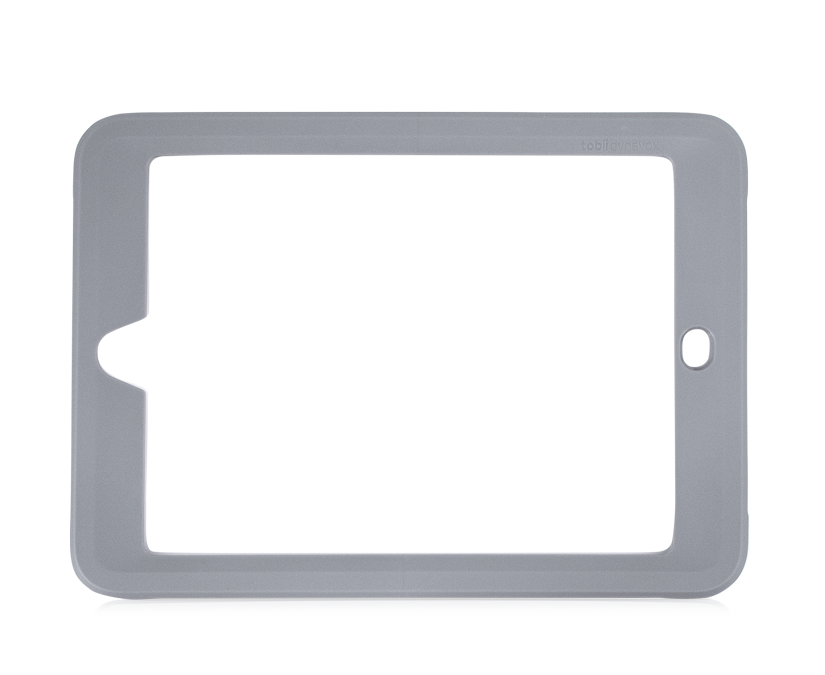 A snap-on frame that secures a Keyguard to a device.