A simple-to-use, customizable solution built for adults with aphasia and their unique needs. TD Snap Aphasia provides a means to communicate while supporting language recovery.
Let us walk you through the TD Snap Aphasia Page Set and its key features.
The tools in TD Snap Aphasia are simple to use and similar to those used by speech and language pathologists during therapy.
A digital version of pen and paper, the Whiteboard helps create a shared space for people with aphasia and their communication partners to engage in conversation.
---
A tool for quick communication such as expressing pain or an opinion on a numeric or visual scale. Easy to customize with different sizes, colours and levels of complexity.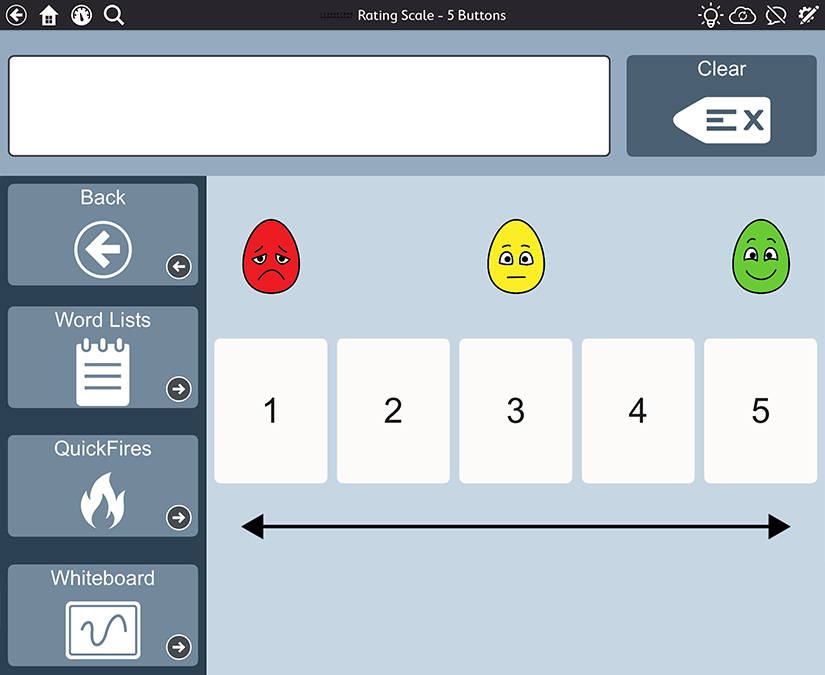 ---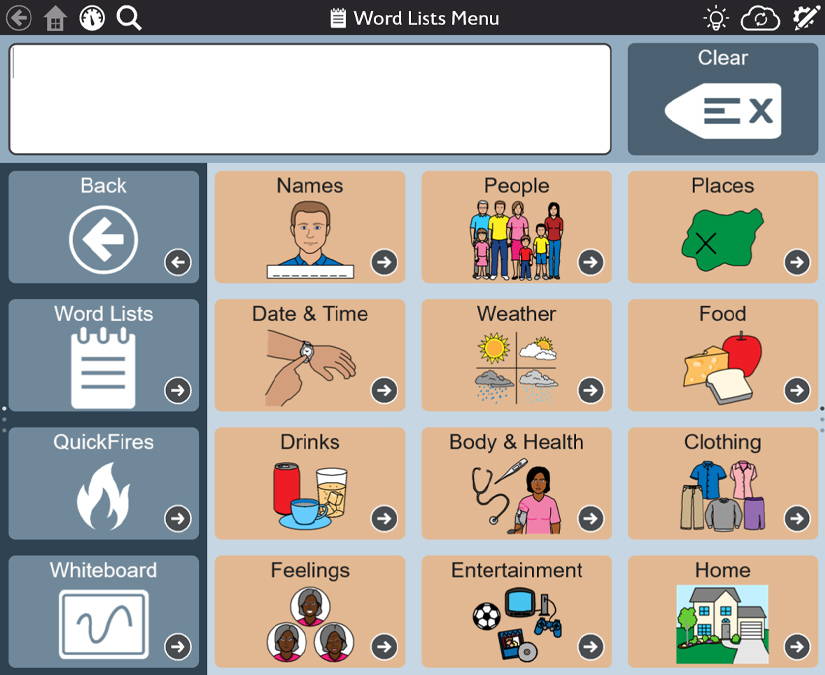 A set of customizable lists of words, organized by categories that are useful for daily communication and therapy.
---
A customizable template for rehearsing routine conversation topics before they happen. Scripts can even be spoken out loud at the touch of a button when it's hard to find the words to say.
---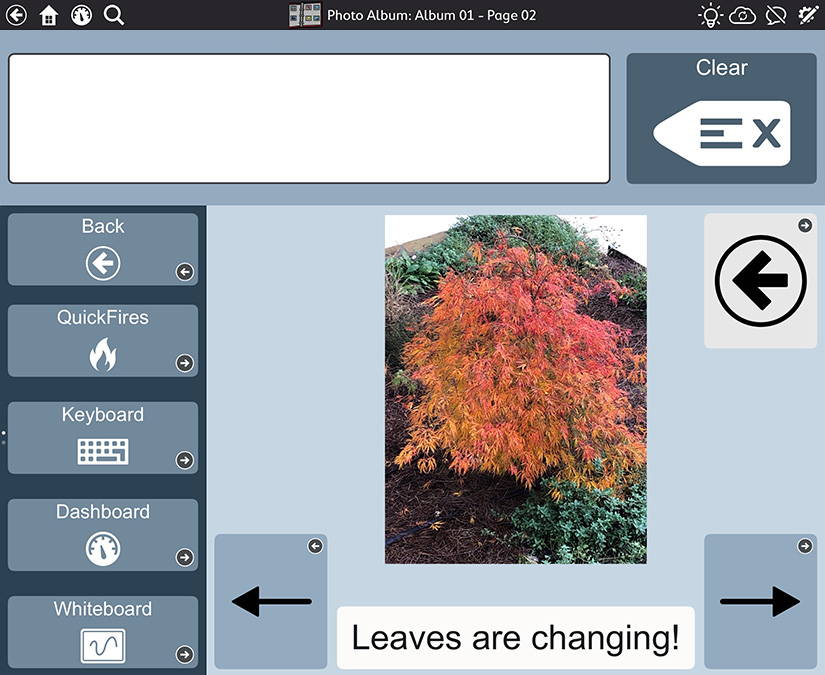 A place to store and share personalized photos that support the person with aphasia in communicating memories, thoughts and ideas.
---
Discover a collection of resources to help you get started with TD Snap Aphasia. Sign up to access all of these free tools.