What is TD Snap Core First? 
TD Snap Core First offers a simple yet robust way for people who can't speak to combine words and symbols for effective communication. It is based on core words, a small set of flexible words that make up roughly 80% of what we all use in many daily situations, carefully placed and ordered for easier recall.
TD Snap Core First is designed for quick wins that matter, with new features continuously added by popular request, such as:
Grid sizes that grow as communication skills grow.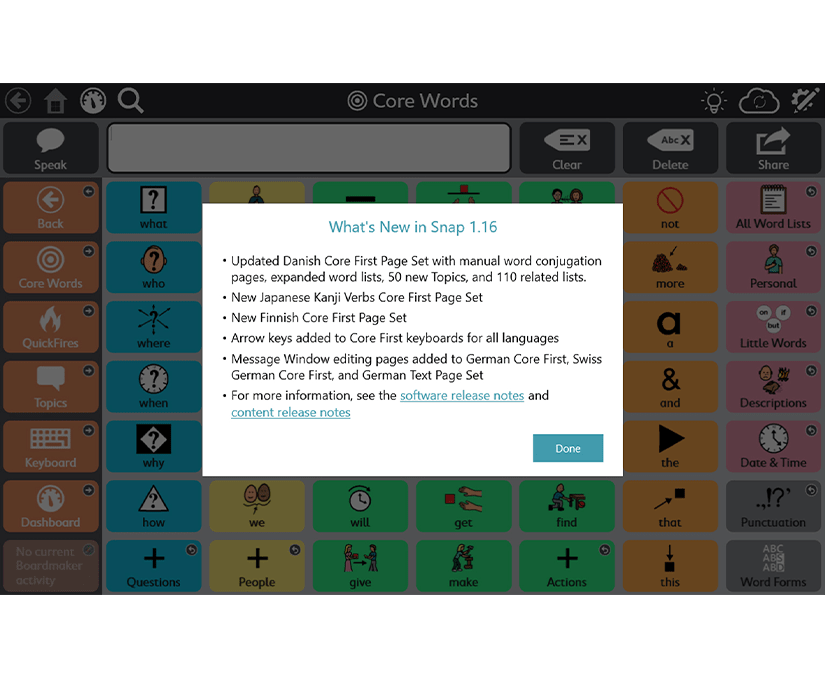 Never miss a new feature with easy-to-find updates.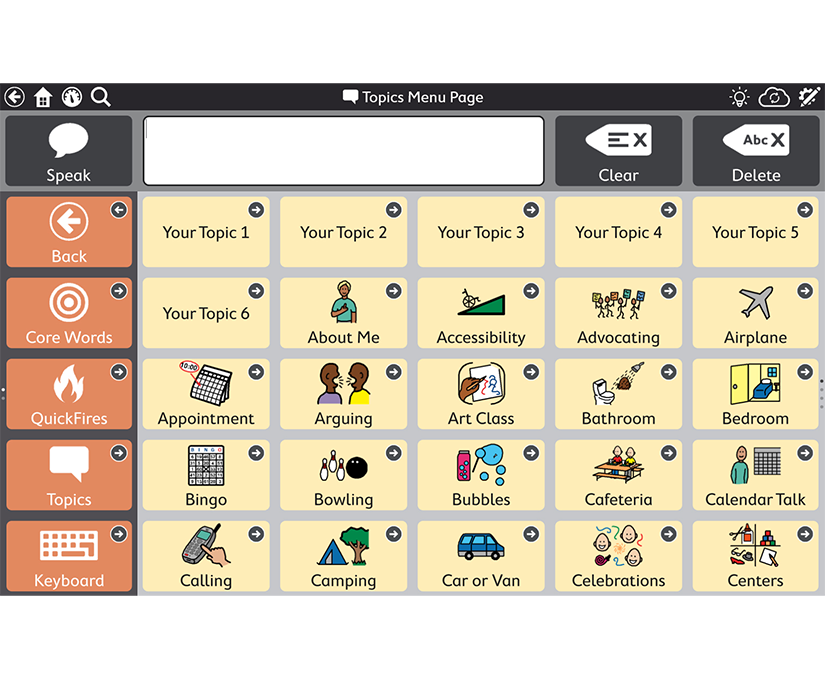 A combination of well-organized core words, topic words and phrases to maximize effective communication.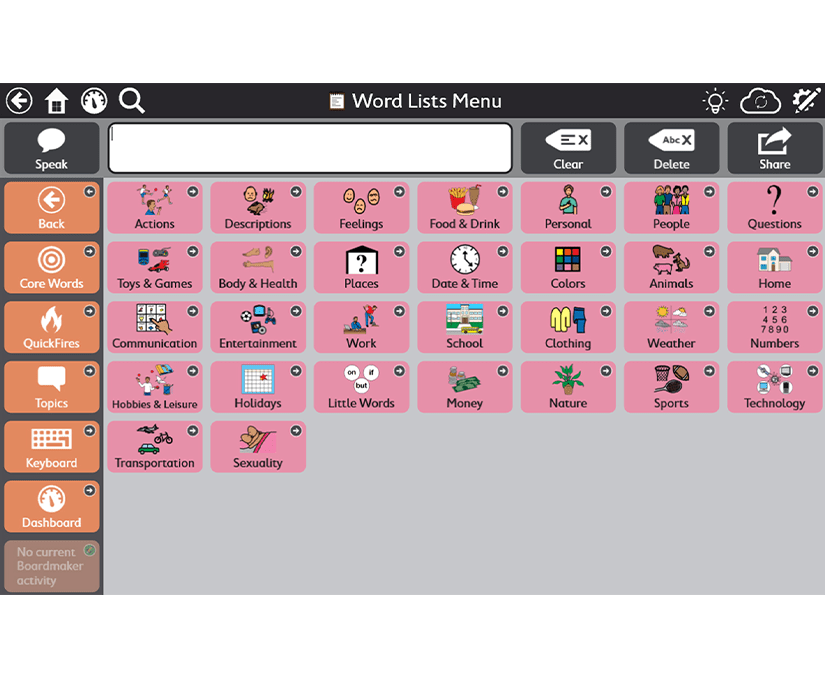 A system for organizing fringe vocabulary to help communicate more precisely.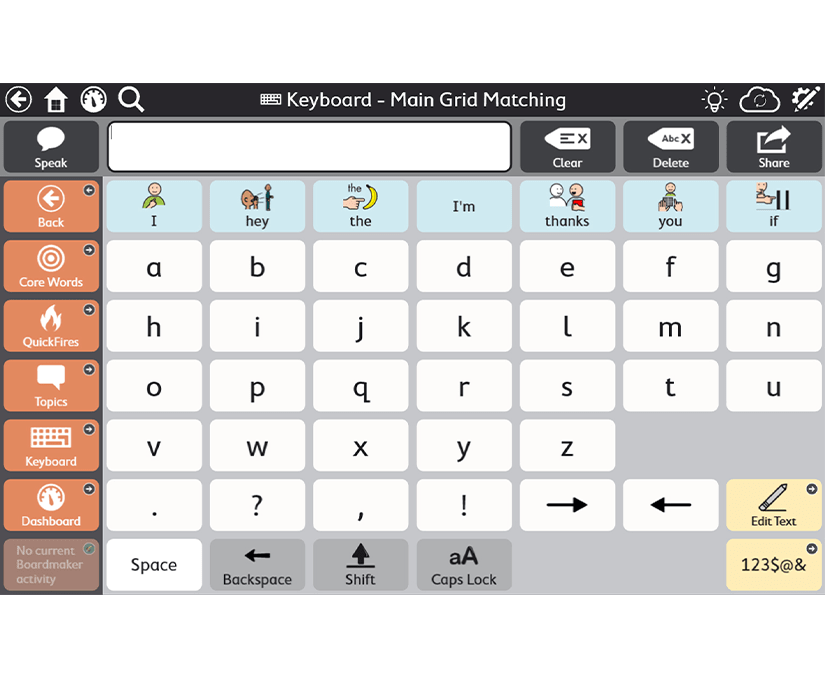 An on-screen keyboard to foster literacy skills and independence.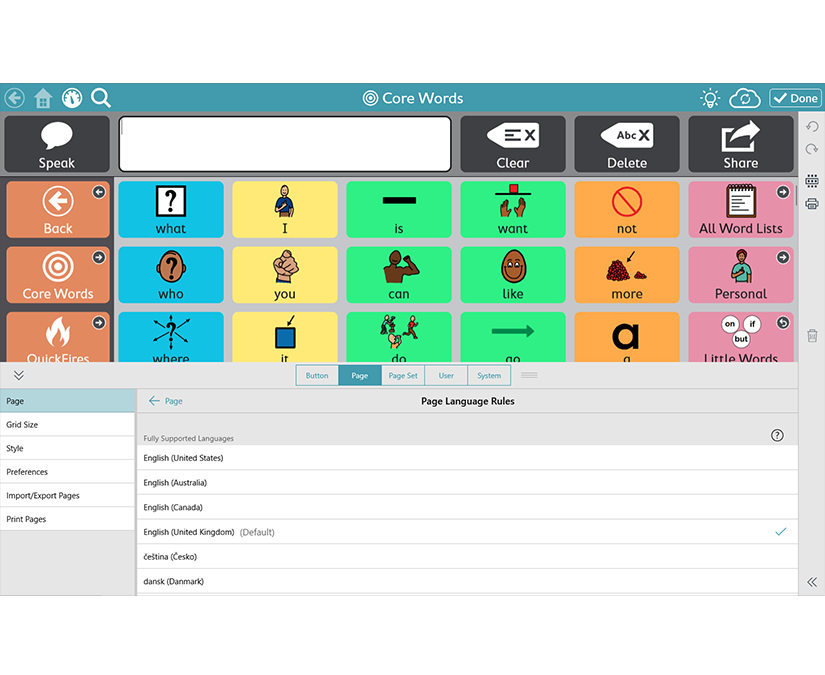 Available in a large and growing number of languages, with the ability for bilingual learners to switch easily between them.
In addition to a powerful set of included tools, TD Snap Core First is a comprehensive, evidence-based solution that makes communication and literacy possible, featuring the following resources:
Core First Communication Books
A free printable communication book to complement Core First, available in two grid sizes.
---
Core First Communication Boards
A set of free printable communication boards based on Core First, available in many languages.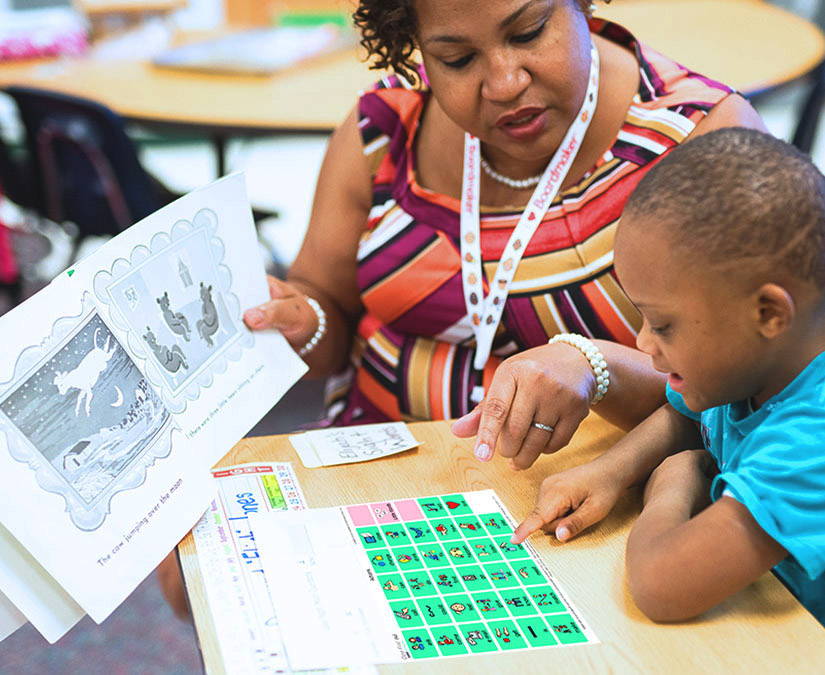 ---
---
A free printable set of resources designed to help find, read and spell core words.