TD Snap Text is designed for people who can read and spell without symbol support or who may be transitioning from symbol supports to literacy. Phrases are organized by topics, and keyboards offer word prediction.
The TD Snap Text Page Set contains features that enable those who use text to communicate. New features are continuously added by popular request, such as: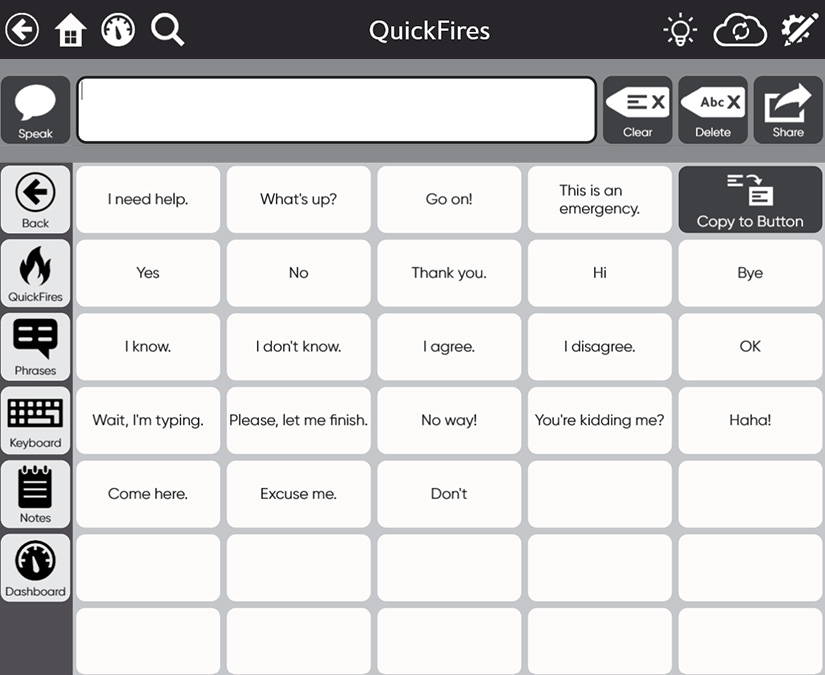 Focus exclusively on text labels for literate individuals who do not need symbols or those who are transitioning to text-only communication.
---
Communicate more efficiently with phrases organized by topic. Access commonly used, pre-stored messages and save new messages for future use in pre-made categories.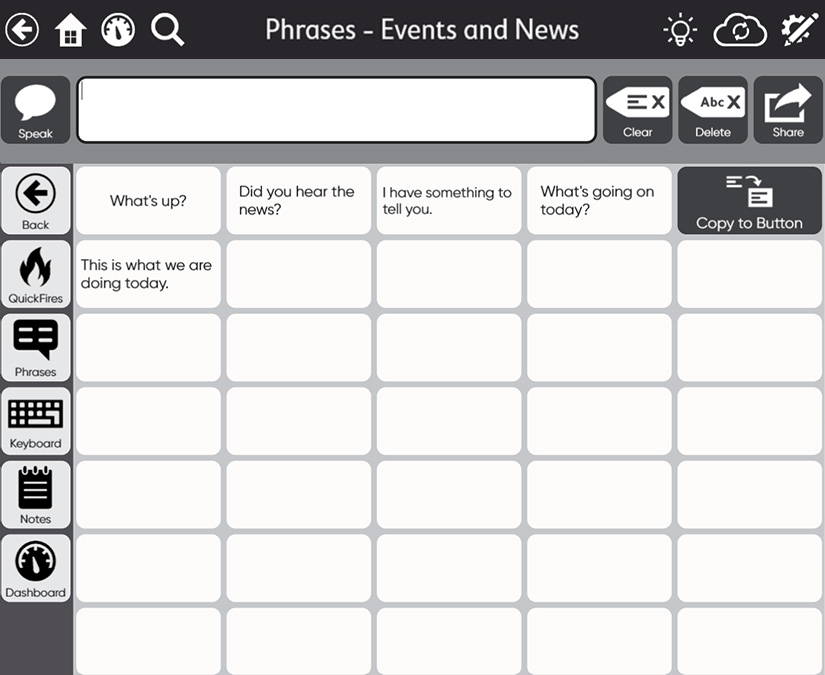 ---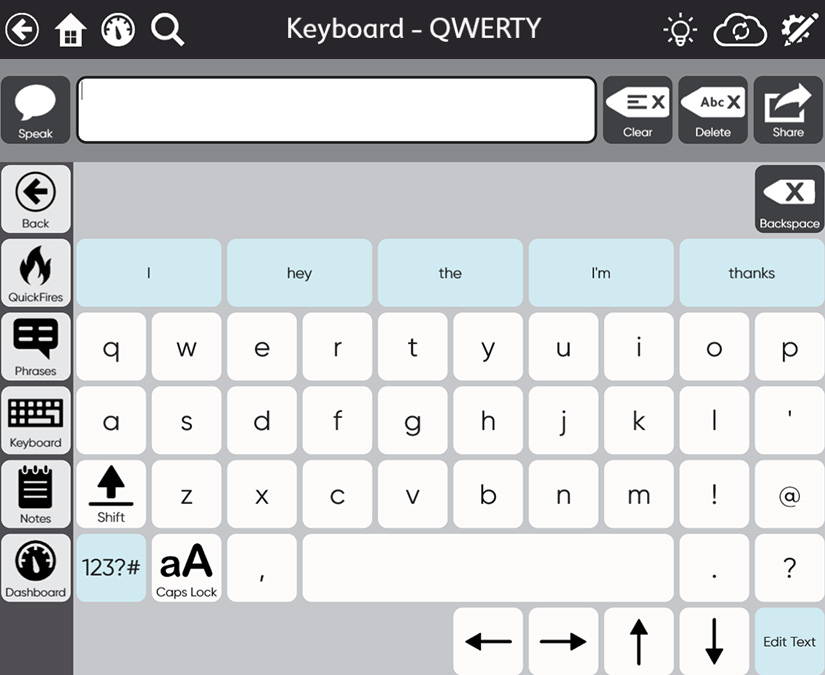 Use a keyboard in your choice of layout with word prediction and editing tools to help speed up communication and improve accuracy of typing.
---
Access smart assistants such as Google and Alexa to control your lights, music and more using pre-programmed pages.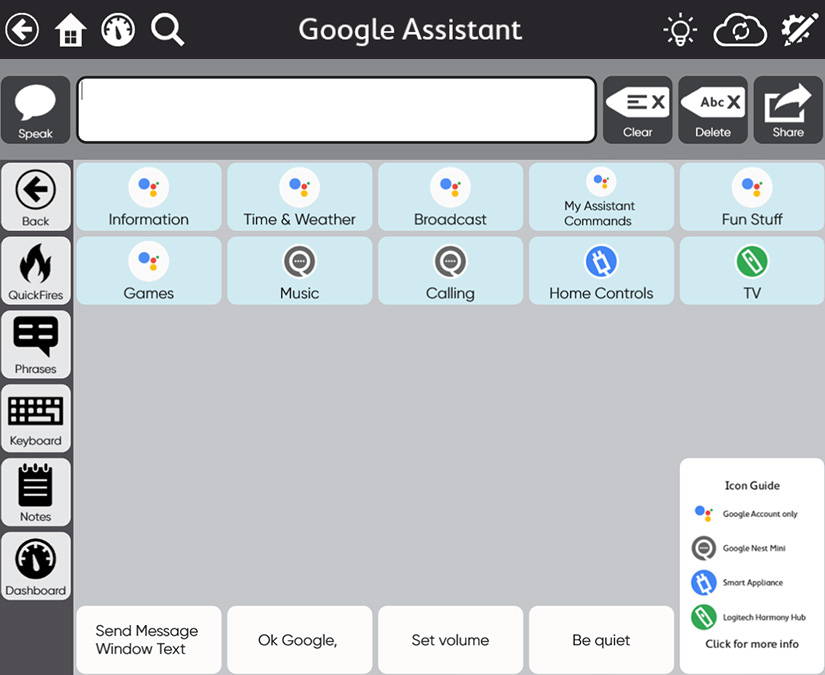 In addition to a powerful set of included tools, TD Snap Text contains the following unique set of resources:
Google is a trademark of Google LLC.